Roundup: Vision 2022 Stuttgart
Welcome back to Clearview Blog! This week we'll be rounding up our favourite products from the Vision 2022 show in Stuttgart from earlier this month.
Vision Innovation
We saw the absolute highlights of machine vision innovation on show last week in Stuttgart. Featuring rugged new hardware that will raise the floor and ceiling of machine vision possibilities, as well as revolutionary software that seeks to take further advantage of the power behind deep learning, here's our roundup of the products on show at Vision '22.
Teledyne FLIR

Teledyne FLIR unveiled a fantastic new product this year: the Forge 5GigE machine vision camera.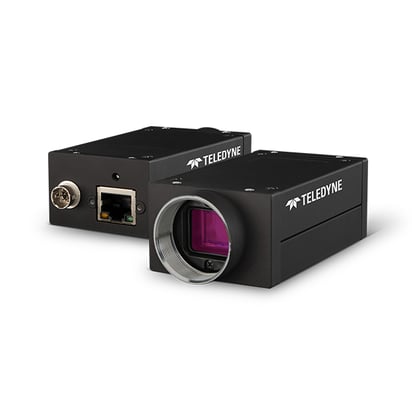 The Forge is based on an all-new camera platform designed to support a feature and sensor set to easily build robust and powerful systems faster. It offers flexible link speeds as well as the ability to go beyond 5GigE performance and control data transfer to the host. With OEMs in mind, the Forge provides features for easy integration, a seamless upgrade path from 1GigE systems and supports a choice of SDK's and GigE Vision compliant software packages.
Why 5GigE?
The main benefit of 5GigE cameras is that they exist in a 'sweet spot' between 1GigE and 10GigE. 1GigE cameras tend to be compact in size, but fall down in bandwidth, with a maximum theoretical transfer rate of 125MB/s. This was sufficient for older CMOS and CCD sensors, but as newer CMOS sensors are incredibly fast and deliver a much higher resolution than ever before, the 1GigE platform is quickly becoming a choke point as we move further into the age of Industry 4.0.
10GigE cameras on the other hand excel in bandwidth, with huge transfer rates of up to 1.25GB/s – however with this awesome power comes a price, as they can be bulkier and more power-intensive. 10GigE isn't needed for every application, and so a halfway point between the two interfaces has made itself clear as a gap in the market.
The Forge 5GigE aims to close shut this gap, without the need for 1GigE cameras with onboard compression, delivering impressive bandwidth in a more compact form factor than 10GigE offerings.
Matrox Imaging & Zebra

Of course, this year's Vision show is preceded by the exciting news of Matrox's acquisition by Zebra, which brings together two machine vision families with slightly differing areas of expertise. This year at the Vision show, we got to see the two powerhouses showcasing their innovations together.
Matrox GevIQ
A true game changer for machine vision power users, the GevIQ from Matrox is the industry's first NIC (network interface card) offering generic GigE Vision acquisition offload at speeds of up to 25 Gigabits/s per port. With GigE Vision packet processing performed directly onboard, Matrox GevIQ boards enable capture from multiple cameras without any image data loss.
10 and 25GigE cameras are gaining industry popularity as they are ideal for vision applications requiring the utmost imaging speed and resolution. Machine vision applications requiring cameras with a 10+GigE interface can, however, be challenging – they benefit from a high data transmission rate but suffer from increased demands on the host system, resulting in corrupted or dropped image frames, and increased processing latency.
By offloading almost all of the CPU/GPU usage caused by multiple 10+GigE cameras straight to the card, the computer is free to perform tasks without being bogged down by heavy image processing.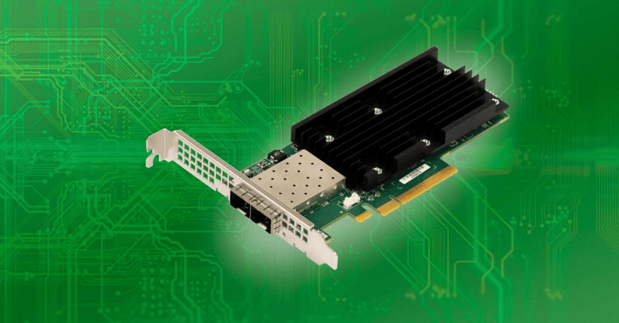 Matrox GevIQ
Zebra DL-OCR
Next up is Zebra's new deep learning OCR tool.
Getting an OCR inspection right can be challenging. A variety of factors including stylised fonts, blurred, distorted or obscured characters, reflective surfaces and complex, non-uniform backgrounds can make it difficult to achieve stable results using traditional OCR techniques.
The new industrial-quality DL-OCR tool is an add-on to Zebra's ergonomically brilliant Aurora software that makes reading text quick and easy. DL-OCR comes with a ready-to-use neural network that is pre-trained using thousands of different image samples. It can deliver high accuracy straight out of the box, even when dealing with very difficult cases. Users can create robust OCR applications in just a few simple steps—all without the need for machine vision expertise. The intuitive Zebra Aurora™ interface makes set-up easy.

Zebra Aurora
"Our advanced OCR technology has been enhanced and optimized by machine vision experts to offer state-of-the-art, industrial reliability," said Donato Montanari, Vice President and General Manager of Machine Vision for Zebra Technologies. "Users simply highlight the read area, and the software does the rest. Zebra Aurora works on most fonts out of the box – even stylised characters so there is no need to train fonts or maintain libraries."
LUCID Vision Labs

Last but certainly not least on our list, LUCID Vison Labs have in many ways lead the charge with releasing new machine vision technology this year, with a whopping 7 new product launches. Let's take a look at two in particular that are redefining the base level GigE platform, as well as pushing the boundaries on machine vision camera performance.
Atlas25: 25GigE High Resolution and High Speed Cameras
LUCID Vision Labs' fastest, most powerful camera to date is here.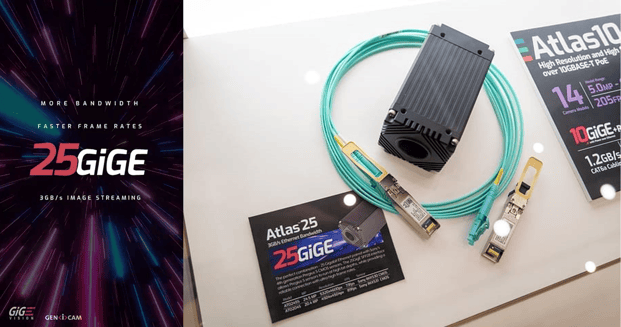 Featuring 25 Gigabit Ethernet technology paired with Sony's 4th generation Pregius S CMOS sensors, the Atlas 25GigE truly raises the roof of what is possible in machine vision. The SFP28 interface allows Pregius-S sensors to run at high speed and resolution, over long-distance cabling. The new Atlas25 is ideal for applications that demand high resolution and speed, such as virtual reality, FPD inspection, wafer processing, volumetric capture, and applications requiring multi-camera synchronisation.
With more bandwidth, faster frame rates, and staggering 3GB/s image streaming capabilities, the Atlas 25GigE is a pro-level choice for power users.
Triton2: World's First 2.5GigE Industrial Machine Vision Camera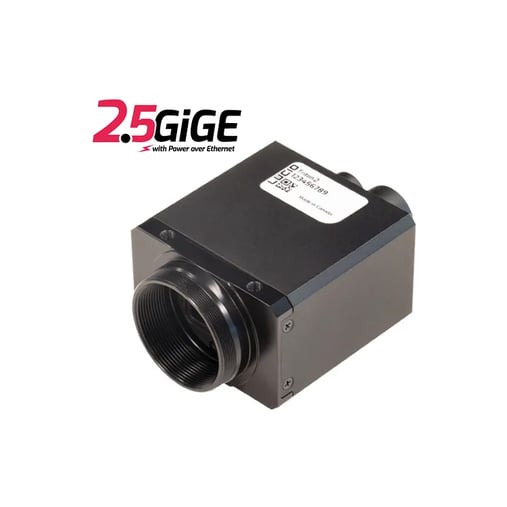 The new Triton2 IP67 2.5GigE camera features 4th Gen Pregius S sensors ranging from 5.0-24.5 MP, allowing for higher resolution and frame rates
over Cat5e/Cat6 cabling. With a compact 29x44x45mm size, 250% the bandwidth of 1GigE, Power over Ethernet (PoE), and excellent price-performance, Triton2 is a really nice upgrade from 1GigE cameras and a good alternative to USB 3.0.
Why 2.5GigE?
What makes the 2.5GigE platform so revolutionary within machine vision is its potential to redefine the base GigE transfer rate. LUCID are setting a precedent here for a new machine vision standard to, in time, replace 1GigE, and with that comes the potential to save time, money, and hassle for countless OEMs and end users.
We've already discussed some of the drawbacks of 1GigE. A really common one is compression, which for many users is a necessary measure taken in order to get reliable transfer speeds for high-resolution and/or high frame rates using 1GigE. Whilst this in theory solves the problem, compression tends to take up considerable CPU/GPU usage. This means it isn't a perfect solution, but more a case of shifting the problem from one area to another. And as image processing functions (such as those that utilise deep learning) become more powerful, eventually the downside of compression will rear its ugly head and the limitations of 1GigE will no longer be avoidable.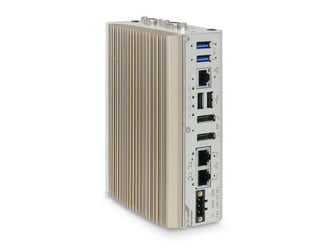 The 2.5GigE platform solves this problem. With transfer speeds of over 300MB/s, it is more than capable of delivering higher bandwidth imaging required by the latest sensors – and, combined with the right ports on your PC, you can really start to take advantage of this new camera platform.
Take the Neousys POC-400 for example (pictured) – 2 x 2.5GbE PoE+ ports and a further 2.5GbE port with a screw-lock mechanism means the potential to support up to 3 x brand new LUCID Triton2 cameras for a truly symbiotic 2.5GigE vision system.
Future-Focused Machine Vision Solutions from Clearview
Thanks for reading this round-up of some of our favourite products from Vision 2022 at Stuttgart!
We don't just write blogs – we see further. Working with people in many different industries across the world, we combine proven machine vision expertise with industry leading components to devise intelligently-designed solutions for modern applications.
See what we can do for you today – get in touch.
While you're here, be sure to check out our great range of machine vision cameras and machine vision software!
Here at Clearview, we have a broad range of knowledge and machine vision expertise to help you decide on the right solution for your project.
We offer friendly expertise and a huge range of industry-standard quality machine vision components for printing and packaging, robotics, industrial automation, medicine, life sciences, and the automotive industry, just to name a few.
Our experts are happy to help no matter what your question or problem may be. Feel free to get in touch with us and one of our machine vision experts will be ready to help you get going with your project!