USB3 & GigE Frame Grabbers for Machine Vision
Welcome to this instalment of Clearview blog. In this article we will be discussing the USB3 & GigE interfaces and frame grabbers for both platforms which are widely used in many modern machine vision systems.
We be focusing on the advantages and disadvantages of both options, as well as the best frame grabber options on the market for both platforms. We'll also be diving into the technical specifications of both USB and GigE, discussing the factors that make these platforms so widely used in the world of machine vision.
History of GigE Vision
Gigabit Ethernet (GigE) Vision is a reliable interface standard for machine vision, and was introduced in 2006. Prior to its introduction, digital interfaces like Camera Link, along with standard analogue were prevalent in the machine vision industry, but they were limited by their speed and/or cable length constraints.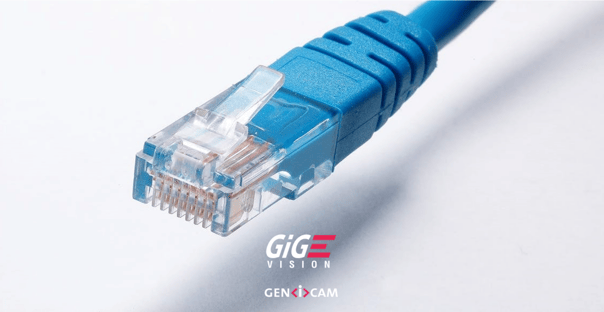 GigE Vision solved these issues by using standard Ethernet cables and providing faster data transfer speeds. This made it easier to integrate machine vision systems into a factory's existing network infrastructure, increasing its popularity in industrial and manufacturing processes.
History of USB3 Vision
USB3 Vision didn't come around until AIA launched the platform in 2013, building on a well-established computer interface with image streaming data rates of 5 Gbit/sec. This set the stage for a brilliant time-saving, Plug-and-Play interface solution for OEMs and System Integrators working on machine vision projects.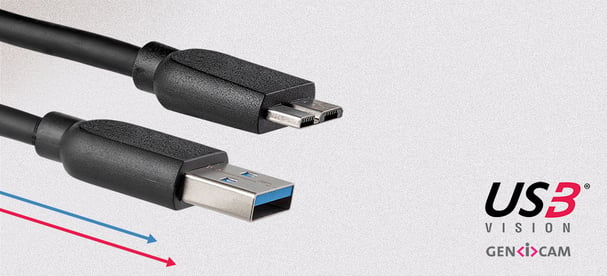 Today, machine vision cameras with USB3 interfaces are widely available, offering high-speed data transfer, high image quality, and low latency to meet the demands of industrial and manufacturing processes. The continuous evolution of USB technology in turn will likely ensure its relevance in the field of machine vision as well as standard computer interfacing.
GigE Frame Grabbers
Frame grabbers, as we've discussed so far in this series, are hardware devices used to create an interface between machine vision cameras and computer systems to facilitate machine vision imaging. They use on-card processing to transmit image data from the camera to the computer, and in the case of GigE vision, are specifically designed to work with GigE machine vision cameras, which use ethernet-style RJ-45 connectors and usually CAT5e and CAT6a cables to transmit data at high speeds.
GigE frame grabbers are commonly used in machine vision applications such as industrial automation, quality control, and inspection systems. They work well in conjunction with image processing software to analyse and interpret the image data captured by the camera.
USB3 Frame Grabbers
Just as with GigE frame grabbers, USB3 frame grabbers transmit image data from USB3 camera to computer. As both interfaces comply with the GenICam standard, plug-and-play functionality makes both choices appealing for OEMs and system integrators alike. But the interesting comparison lies not in the similarities between these two choices of frame grabber, but the differences.
Differences between GigE and USB3 Frame Grabbers
So, what are the key differences between GigE and USB3 frame grabbers?
Cable Distance
The key difference between USB3 and GigE Vision frame grabbers is distance limitations. USB3.1 Gen1 works best up to cable lengths of 5m, and Gen2 pushes this limit up to 10m. This is more than enough for applications where the camera and system are localised to the same machine, housing, or site, but can limit those looking to put greater distances across their cabling.
Distance is where GigE Vision offers what USB3 Vision cannot. GigE, 5GigE, and 10GigE will all deliver fast, reliable imaging at distances up to 100m. The boundaries of possibility are really pushed at the 25GigE level, which can deliver high-bandwidth image streaming from a camera up to 10km away.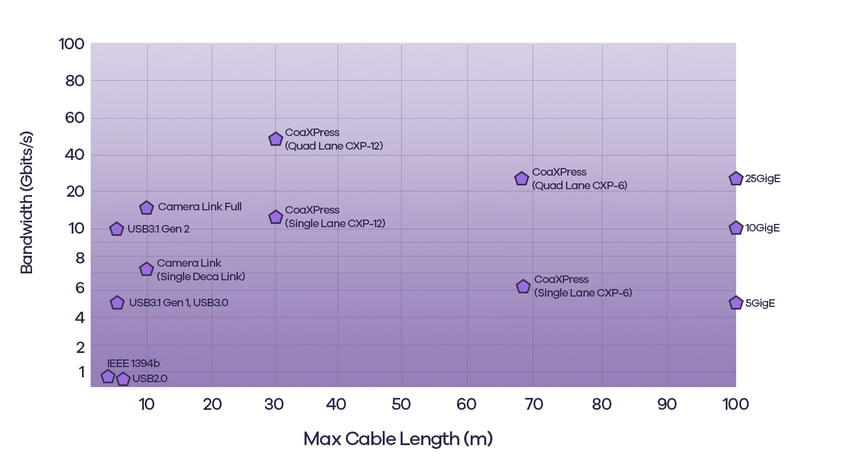 Comparing cable length and bandwidth across machine vision interfaces
Bandwidth
At lower levels, there really isn't much difference between USB3 and GigE when it comes to bandwidth. Standard GigE delivers 1Gbps data transfer speeds, which is alone at the bottom of this comparison, and so is suitable for machine vision applications with minimal bandwidth requirements. At intermediate levels, both USB3.1 Gen1 and 5GigE deliver image transfer speeds of 5Gbps, whereas USB3.1 Gen2 and 10GigE raise the bar with rates of up to 5Gbps.
This is where USB3 Bandwidth caps out – and where GigE breaks through this ceiling. 10GigE and 25GigE offer – you guessed it – bandwidths of up to 10Gbps and 25Gbps respectively, making them ideal for power users working on demanding industrial machine vision applications.
Price
Of course, with performance comes price. USB3 delivers everything described above for a modest price point, which suits most users really well – it's an interface that's well-established, does what it says, and comes at an affordable price point.
GigE achieves the same thing in its iterations up to around the 10GigE mark, where, as performance creeps up, so does price. 25GigE is expensive, but groundbreakingly powerful for serious applications.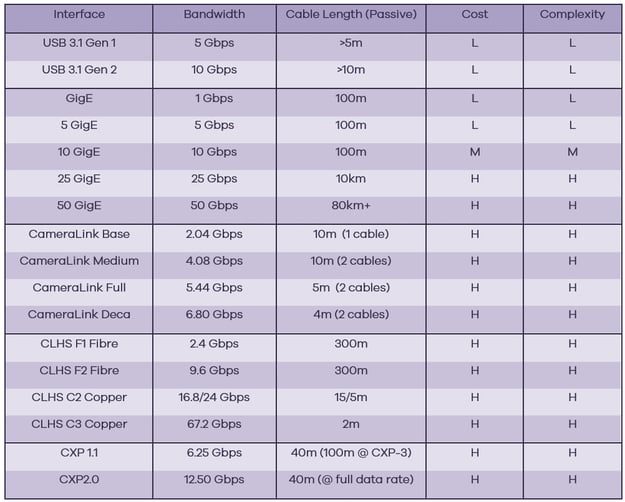 Comparison of Machine Vision Interfaces
Which is the best GigE Vision Frame Grabber?
Our top choice for a GigE frame grabber is the Concord PoE GigE Frame Grabber from Matrox.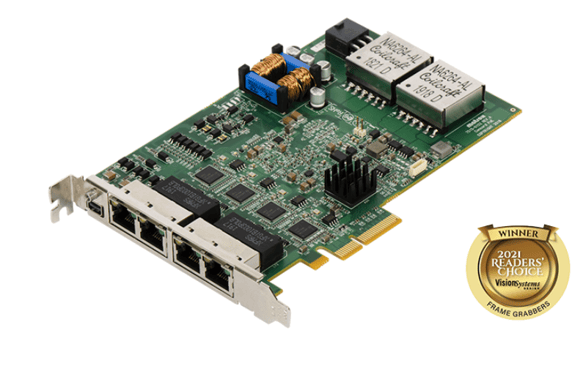 Matrox Concord PoE GigE Frame Grabber
With Concord PoE, you can connect multiple GigE Vision cameras with Power-over-Ethernet (PoE) which helps to simplify cabling. This frame grabber is available in twin-port and quad-port models, which is great for vision systems that require multiple camera perspectives.
An isolated PoE implementation also protects the cameras, the main board, and the host computer from damage from mains electrical faults and stray current that may adversely affect camera detection.
At a glance, here are a few more reasons we love this frame grabber:
You can trigger multiple cameras simultaneously and reliably using hardware-assisted ToE

It's possible to synchronise to automation devices in real-time through digital I/Os with hardware-assisted management

It's pre-licensed for GigE Vision support with Matrox Imaging software

You can avoid the need for a separate hardware key through a license fingerprint for additional Matrox Imaging software features

It's certified for use with GigE Vision systems, giving you peace of mind
If instead you're looking to boost your GigE performance by offloading processing to an interface card, the GevIQ from Matrox is also a fantastic choice.
The GevIQ is the industry's first network interface card (NIC) offering generic GigE Vision acquisition offload at speeds up to 25Gbps per port. With GigE Vision packet processing performed directly onboard, Matrox GevIQ boards enable capture from one or more cameras without any image data loss.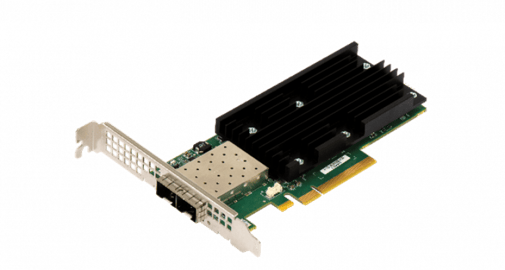 Matrox GevIQ NIC
Which is the best USB3 Vision Frame Grabber?
In terms of USB3 frame grabbers, Teledyne FLIR offer four brilliant models of host controller cards and PCIe host adapters. With twin- and quad-port options, these cards are solid, dependable and cost-effective.

USB3 Frame Grabbers from Teledyne FLIR
A Wide World of Machine Vision Frame Grabbers
Stay tuned with this series as we explore these formats in greater detail, bringing you the machine vision expertise and knowledge to help make the right decisions for your machine vision system.
Future Focused Vision Systems from Clearview
Want to find out more about revamping a vision system or automating industrial processes? Look no further – get in touch with us.
Also, be sure to check out our great range of smart cameras and machine vision software over in our products section!
Here at Clearview, we have a broad range of knowledge and machine vision expertise to help you decide on the right solution for your project.
We offer friendly expertise and a huge range of industry-standard quality machine vision components for printing and packaging, robotics, industrial automation, medicine, life sciences, and the automotive industry, just to name a few.
Our experts are happy to help no matter what your question or problem may be. Feel free to get in touch with us and one of our machine vision experts will be ready to help you get going with your project.