A Look Ahead to MVC 2022 & The New Normal for Industry Events
Welcome back to ClearView Blog. This week we're looking ahead to UKIVA Machine Vision Conference 2022, including the booths we're looking forward to seeing and the speakers we're excited to hear give their presentations.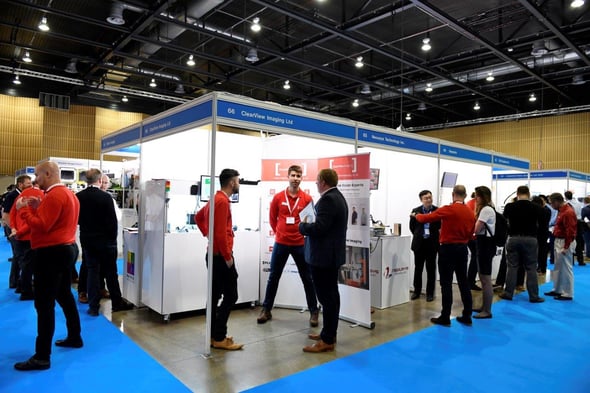 MVC 2019
What is Machine Vision Conference?
MVC is the British machine vision event of the year. Featuring in the long list of exciting demonstrations are a whole host of the latest innovations in machine vision, showcased in live demonstrations and explored in presentations on what machine vision can achieve and how to achieve it.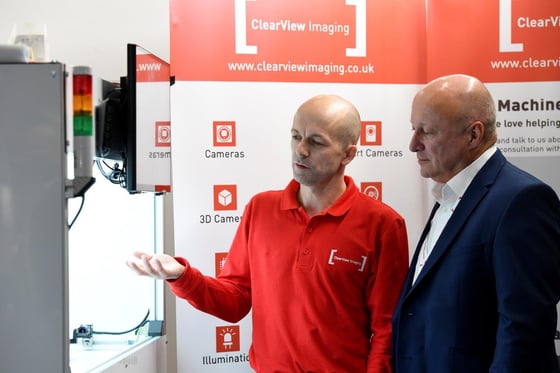 MVC 2019
MVC 2022
Now in its 6th year, this one day event continues to provide the latest vision technology and services from world-leading companies in industrial vision and imaging. With up to 50 exhibitors, over 60 talks and hundreds of visitors, the event is jam-packed with content including technical seminars perfect for machine vision users and engineers, networking opportunities and knowledge sharing.
For a line-up of our affiliated speakers, schedule, and stand information, click the button below:
Moving Forward: Industry Events & The New Normal
As this is the first MVC since 2019, the elephant in the room is that the coronavirus pandemic has taken away 2 years of industry events.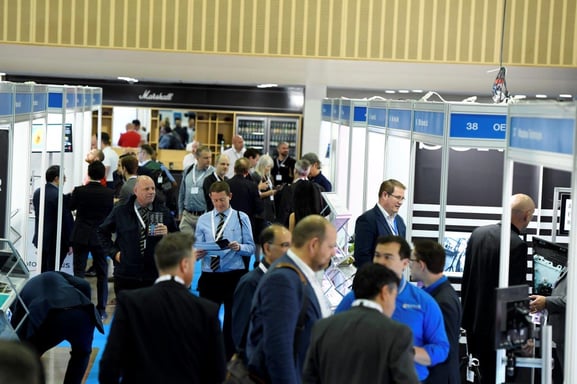 MVC 2019
These are vital meet-and-greets for machine vision start-ups and industry giants alike, and it's been hard to go 2 years without it.
But as the 2021 editions of the PPMA and Robotics and Automation shows have proved, these important events are possible in this new normal that we find ourselves in. With a bit of logical thinking, wearing masks if necessary and taking measures to maintain good hygiene, we'll be back on track for a promising future of great event days like this one.
All of us at ClearView Imaging are very much looking forward to getting back in a big room together, catching up on the highs and lows of the last two years, and looking ahead to the future possibilities of machine vision.
Why not register today?
See you there!
Here at ClearView, we have a broad range of knowledge and machine vision expertise to help you decide on the right solution for your project.
We offer friendly expertise and a huge range of industry-standard quality machine vision components for printing and packaging, robotics, industrial automation, medicine, life sciences, and the automotive industry, just to name a few.
Our experts are happy to help no matter what your question or problem may be. Feel free to get in touch with us and one of our machine vision experts will be ready to help you get going with your project!