ClearView Imaging, a leading supplier of machine vision technology and systems, has expanded its European footprint by opening a new office in Spain. This move is part of ClearView's strategic growth plan to allow the company free access to the European market following the UK's exit from the EU in 2019.
First step on our growth-path
ClearView Imaging is a forward-looking business working at the cutting edge of machine vision technology. With clients spanning a range of industries, ClearView is helping drive efficiencies through more accurate, reliable and cost-effective inspection solutions.
With the new Spanish office, ClearView is hoping to create a solid European base from which they can reach out into the broader global economy.
Allan Anderson, Managing Director at ClearView Imaging, said:
"We are really excited to enter the Spanish market, which continues to grow. As a company, we have 10 years of experience, helping customers to create great vision systems. Building on this tradition, we look forward to doing the same in Spain. This is just the first step of a more streamlined organic growth path that the company envisages to take in the future."
Andrés Carrillo, ClearView Country manager for Spain, is equally positive:
"We have been working on this idea with our UK office for some time now. I believe that Spain provides a fertile market for machine vision technology equipment. By making our products and solutions accessible locally, we hope to more than meet the specialist needs of businesses here, and I am confident we will live up to their high expectations."
Strategic location as a groundwork for growth
ClearView's new office will be located at the Parque Technologico de Andalucía in Malaga. This technological nucleus, conceived to stimulate local industry, is one of the most important economic centres of southern Spain, as well as a benchmark technological park of southern Europe.
Currently, the park hosts over 600 companies and close to 20,000 employees, acting as the world headquarters of the International Association of Science Parks (IASP). Its close proximity to both the Malaga harbour and the African continent, as well as solid air and road links, make this location a good springboard for entry into the wider EMEA market.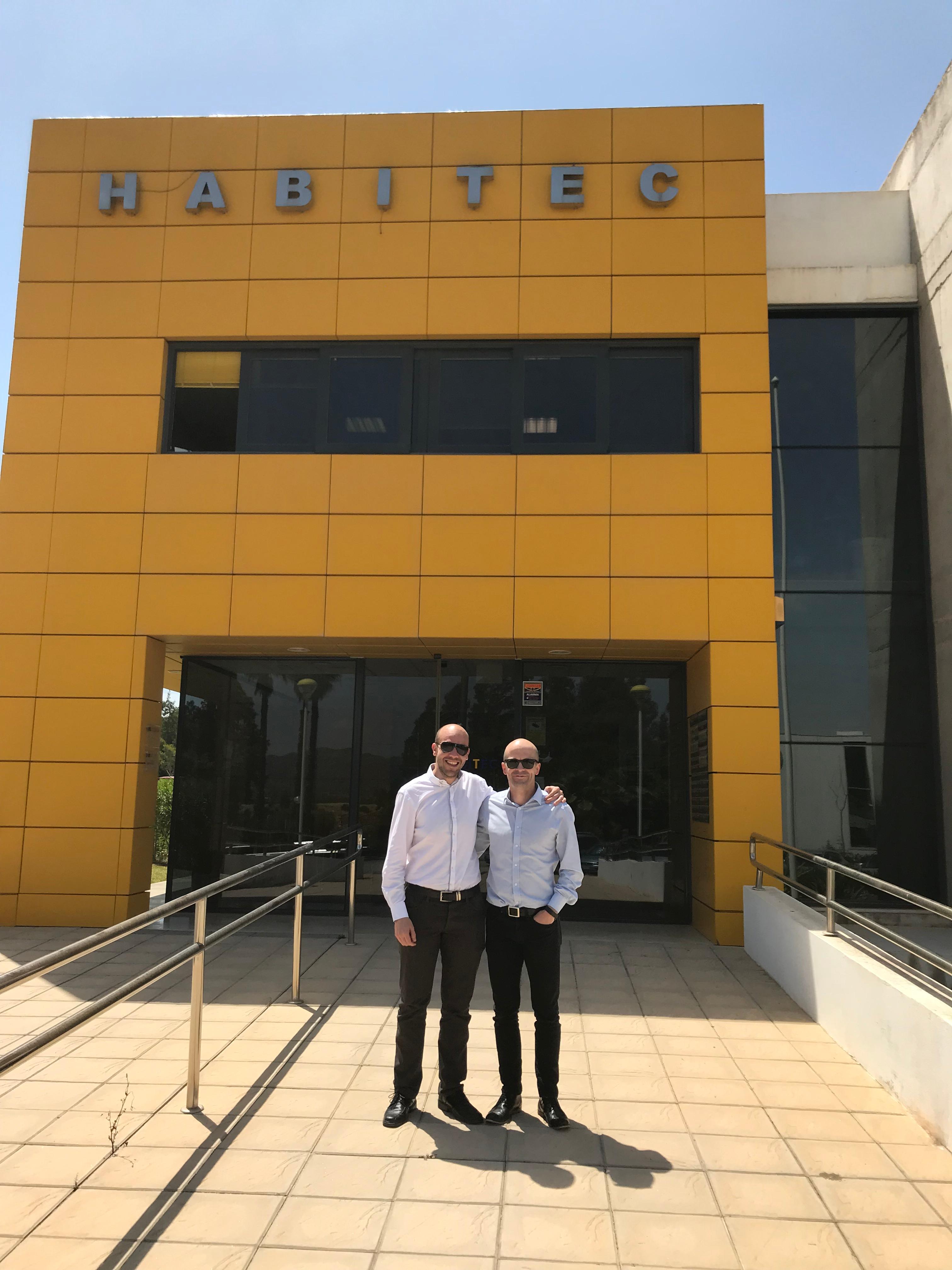 Allan Anderson and Andrés Carrillo in front of the new office building in Malaga.
Long-term, ClearView Imaging is committed to delivering on its growth strategy and to rapidly build out its team in the UK and Spain. High on the agenda is the identification of new opportunities within their established sectors, as they continue to drive innovation in machine vision applications.