Choosing a Camera for Embedded Vision
Welcome to the next instalment of machine vision blogs from ClearView Imaging. This week we will be continuing to explore embedded vision, this time focusing on camera choice and factors to consider around this.
Whether you're interested in building powerful embedded vision systems, compact embedded vision devices, or are just interested in learning more about the topic, this blog post is for you. Ultimately, embedded vision is the future of many machine vision applications in robotics, industrial automation, medicine, life sciences, and automotive industry, just to name a few. We hope you enjoy reading.
MIPI CSI-2 Cameras
Many system integrators and OEMs are choosing MIPI CSI-2 cameras for their embedded vision systems. After all, they are considerably cheaper than USB-3 Vision and GigE cameras for the same specification – so why wouldn't they be a great option?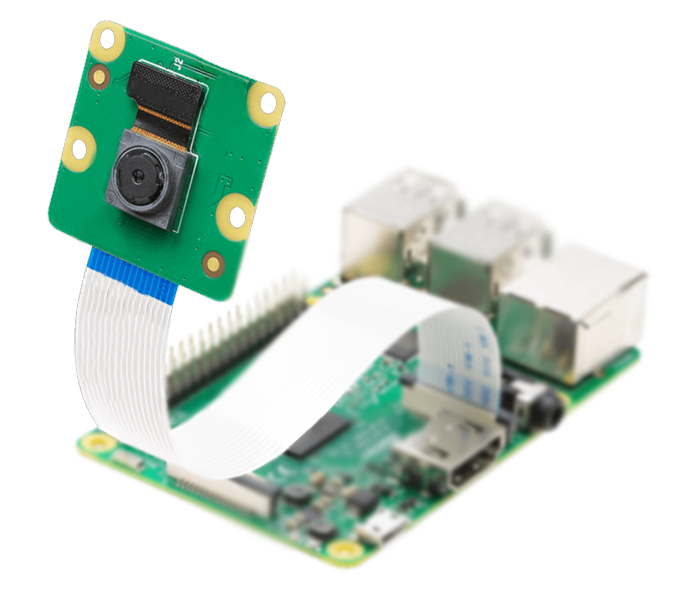 MIPI CSI-2 Cameras present themselves as an attractive option for embedded vision systems for their price point – but is there more to consider?
The fundamental drawback of these cameras is the considerable software development work required to make them function smoothly – and while the higher price of GenICam-standard cameras is perhaps initially unappealing, it is fully justified.
MIPI CSI-2 vs. GenICam
The GenICam Standardisation for machine vision interfaces includes GigE Vision, USB3 Vision, CoaXPress and Camera Link.
All four of these interfaces are supported by the EMVA GenICam standard, and all have their own unique advantages.
USB 3 Vision in particular is favoured in embedded vision due to its high versatility, with a single interface able to support power, control, and video.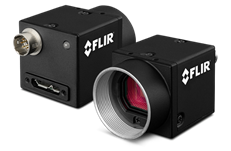 FLIR Blackfly S USB 3
MIPI CSI-2 appeals to volume OEM manufacturers as it is high-performance, low power and low cost. However, there is no standardisation with the software for MIPI CSI-2, so it isn't as simple as plugging the camera into a board – there is a substantial software development consideration in play here.
Furthermore, if you wanted to replace or update an integrated MIPI CSI-2 camera with a new one, then you must complete all of that software work again. This can be a huge consideration if you have a high number or wide variety of devices. With GenICam-compliant cameras you don't have to worry about the software development to get the cameras working thanks to standardisation.
| | | | |
| --- | --- | --- | --- |
|   | MIPI CSI-2 | USB Vision | GigE Vision |
| Cost | Low | Medium | Medium |
| Size | Very Small | Small | Medium |
| Software | Complex | Easy | Easy |
| Cable Length | Short | Medium | Very Long |
As you can see from this comparison chart, it isn't as simple as cost alone – there are many factors to consider here.
What it boils down to is this: a total lack of driver software prevents easy integration of MIPI CSI-2 cameras. This is where we arrive at the plug-and-play factor.
GenICam Software: The Plug and Play Advantage
GenICam - The Generic Interface for Cameras standard – is the base for plug and play handling of cameras and devices. It means that as long as you are using a camera with a standardised interface, you will be able to use it with relative ease compared to non-standard interfaces, such as MIPI CSI-2.
So, spending a little more to prevent future headaches? We think it's a worthwhile investment.
Form Factor for Embedded Vision Cameras
As outlined in our previous post, there are a few constraints when considering which kind of camera to use for an embedded vision system, specifically regarding the form factor of the camera you end up going with.
If you're building a larger embedded vision system, camera size tends not to be an issue, and so you can really work with whatever camera suits the system best.
In other words, you can freely choose FPS, colour or monochrome, megapixel resolution etc, and the camera will most likely be able to slot nicely into your machine and be locked away in its casing.
If it's a more compact device you're creating, perhaps such as a portable handheld smart camera solution, then the camera choice becomes a lot tougher. If the device calls for heavy processing, or a powerful illuminator, then you must think carefully about how much space and component each component will use.
This might mean you opt for a much more compact camera, with one of the most cost-saving options being a board level camera. This comprises a camera sensor and interface without the housing.

A good pairing for an embedded vision system could be the Teledyne FLIR Board Level BlackFly S combined with the NVIDIA Jetson TX2.
Embedded Vision Solutions from ClearView Imaging
That's it for this week's blog post. Stay tuned next week to learn more about embedded vision as take a closer look at processor choice.
Here at ClearView, we have a broad range of knowledge and machine vision expertise to help you decide on the right solution for your project.
We offer a huge range of components, and our experts are happy to help no matter what your question or problem may be. Feel free to get in touch with us and one of our machine vision experts will be ready to help you get going with your project!